At ECS boards we pride ourselves on delivering quality boards and surfing accessories at great prices. Make us your first stop for longboards, shortboards, Stand up Paddle boards, pads, fins, and more.
Feel free to contact us via the website or phone, we look forward to hearing from you.

Fun filled days with the family, or the feeling of freedom being out on the water! The inception board will take you there. ECS are stoked to partner with this new line of entry level boards.
Coming from the latin word "inceptio" meaning the beginning or commencement these boards are geared for new comers or a "Fun 4 all" type board.
This ultra tough and durable board was primarily designed for schools and rentals. The limitless features a wide outline for ultimate stability and a low rocker profile for enhanced glide. This board features a Thermo moulded high density Polycarbonate skin that can withstand drops, knocks, scrapes on rocks or river beds. It's unique construction makes an ideal choice for schools and rentals capable of withstanding the rigours and beating a composite board won't.
The barra is our Sports Tourer and Fish-On SUP. This board features a displacement hull for ultimate glide combining great stability, thanks to the recreational shape template and forgiving tail. The full "race like" rails provide a stable platform for fishing or yoga making this an ultimate recreational board.​
The McKee ECS 'Turbo' is just one of many creative SUP designs that ECS will bring to the range. It is designed to be stable to paddle, enter waves with ease, be a fast and highly maneuverable fun shape to ride.
The board is based on McKee's early 90s "turbo" comp surfboards which combined speed, projection off the bottom, controlled release and a feeling that the board indeed had a boosting 'Turbo' element.
​
The "vanguard" short stubby style of SUP has become increasingly popular for performance SUP riders wanting to go shorter without giving up volume. So keeping with demand we have created this fun little pocket rocket. After making a shortboard version of this bad boy for the past couple of seasons and numerous requests we've blown it up into a SUP.
Contact ECS Boards-Australia​ for your very own custom slab today!
In designing this board we went back to our roots, thoughtfully crafting every inch to design this high performance surfboard. The volume is hidden just forward of center and foiled to the refined rails resulting in a board that paddles well, maintains volume yet turns on a dime.
Features an even flowing rail line that feels like it never ends, and fits perfectly in the wave.
Contact ECS Boards-Australia​ for your very own custom weapon today!
​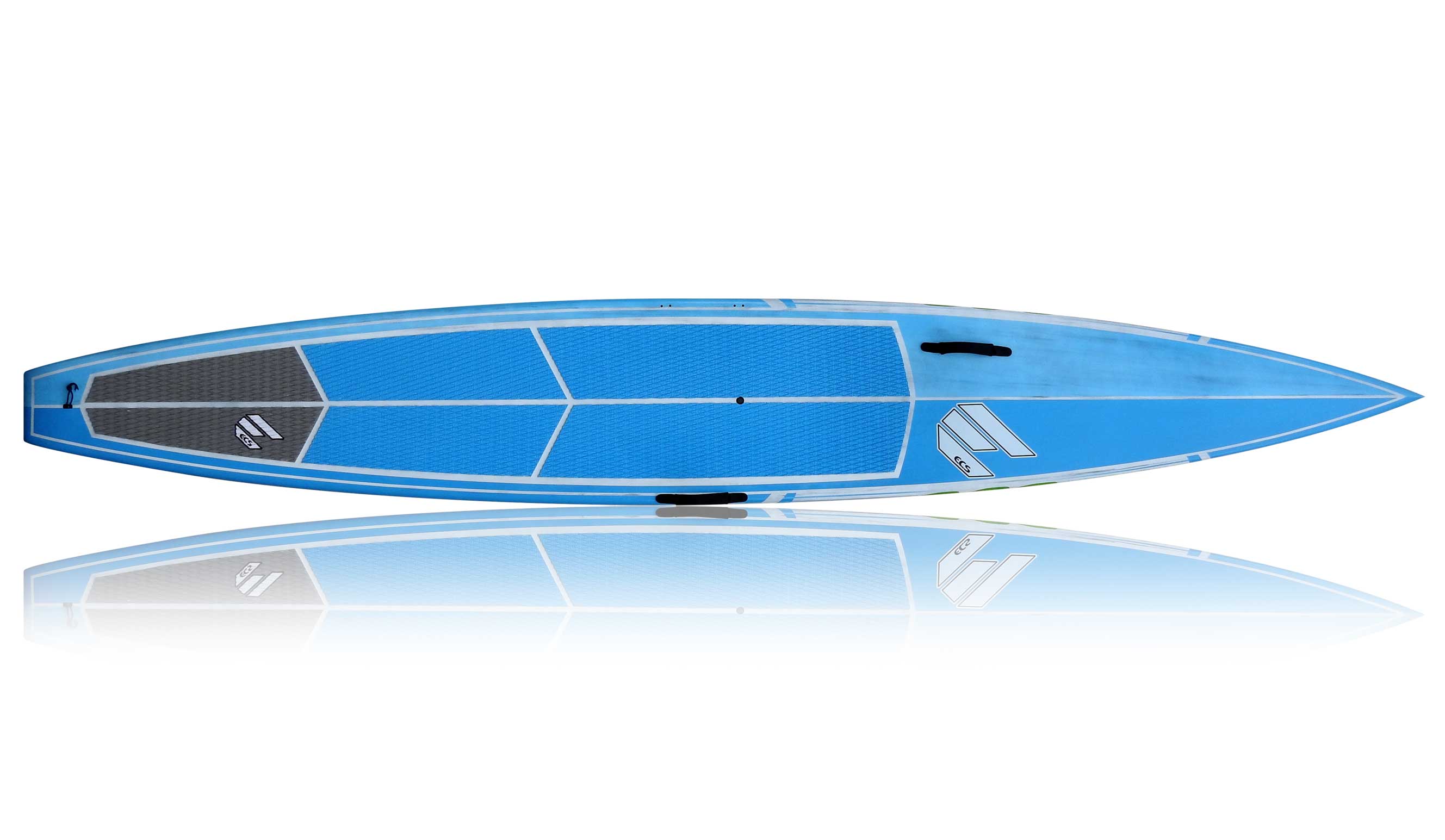 The Stealth series are performance touring and race boards designed for maximum speed, stability and glide. The boards are shaped with a wave piercing beak for powering through chop, a raised hull for water disbursement and recessed deck lowering the center of gravity.
The boards vee entry is gradually blended the back towards the center for less tracking and water displacement.
​
The Speed is your fast flat-water race board with deep dug out standing area providing optimal stability. The board features a pinched nose entry to planing concave bottom and new soft chimed rail harding through the tail offering speed and efficiency. The board has a slight vee in the nose for optimised glide and tracking.
Full carbon construction with divinycell reinforced standing area making for a light, durable board that slices through the water.
view our range of all-rounder SUPs
view our range of surf SUPs
view our range of race SUPs